The Brief:
Starting a conference from scratch in the construction industry is no small task, especially when you're touting a method of construction that is not widely practiced. Now in its third year, the Industrialized Wood-based Construction Conference (IWBC) has been invited to join ABX20 increasing its attendance from around 500 in 2019 to over 9,000 in 2020.

The Big Idea:
You wouldn't build a car in your driveway, so why build houses there?
Construction is changing. A major labor shortage has finally wakened this behemoth from its four-decade malaise of stagnant production methods. In the future, homes will be manufactured in factories and assembled on jobsites. This is a $1.6 trillion opportunity for construction disruptors. Welcome to the ground floor.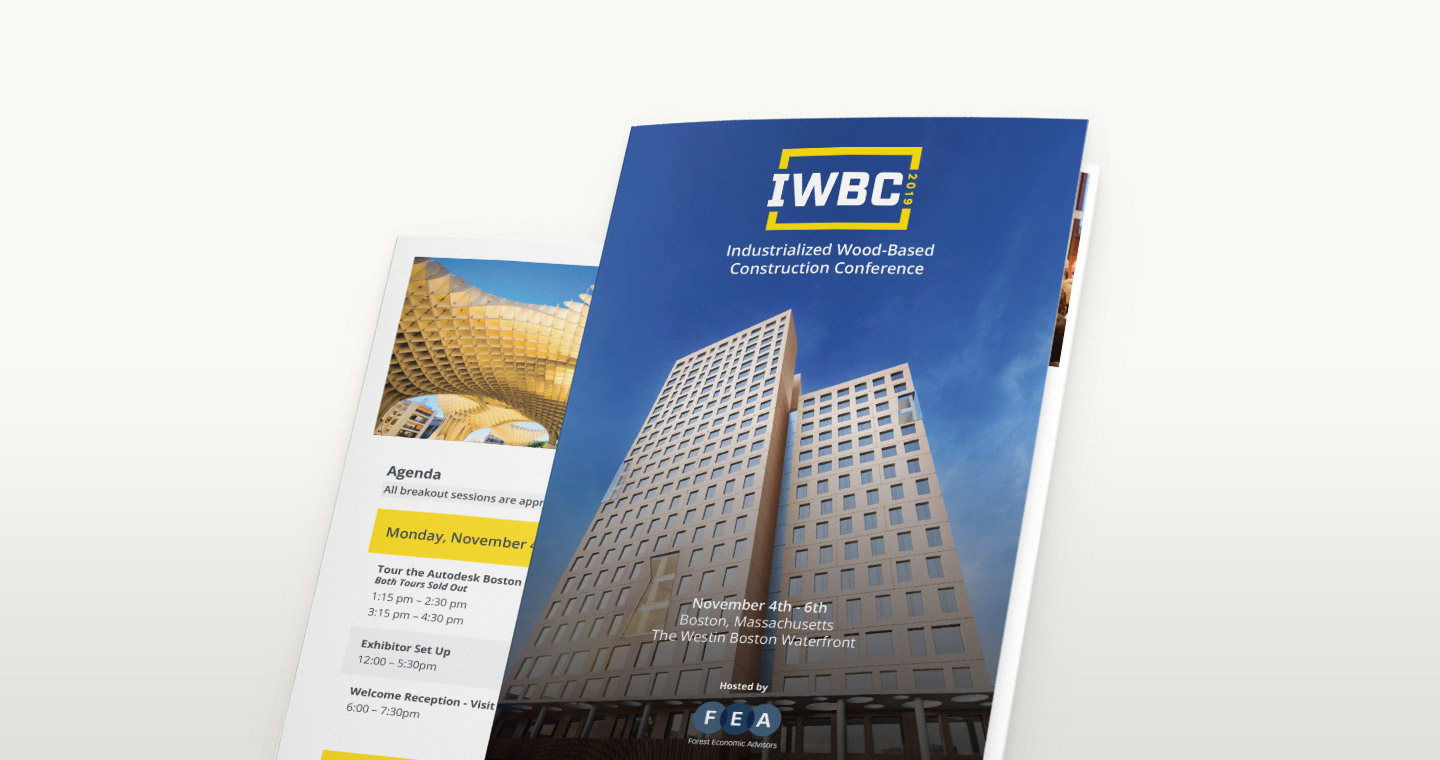 Implementation:
Starting a brand from scratch is a wonderful opportunity. We created a brand identity, a website and social media platforms to promote upcoming conferences. We utilized the blog to both inform readers of this new construction method and drive traffic to the website.
IWBC needed a unique solution to bookings. The interactive website allows keynote speakers to book a slot, for attendees to buy tickets and reserve hotels and for vendors to book a booth and select their spot in the exhibition hall.
The IWBC project has gone from only a few hundred attendees at the very first conference two years ago, to over 9,000 expected in 2020. It has managed to attract incredible keynote speakers that are leaders, innovators and disruptors in their fields and it has been instrumental in driving the construction industry to a new era.