The Brief:
Situated in the Democratic Republic of the Congo, Virunga National Park is a very special place. Home to some of the planet's most endangered wildlife, this little patch of heaven is holds a quarter of the world's meagre population of mountain gorillas. Park officials approached jib strategic to develop an identity that could help rangers, volunteers and visitors recognize and support the park.
This new identity was to serve several crucial purposes:
It needed to be an internationally-recognizable image for use on the web and in fundraising efforts.
A symbol that supporters around the world could stand behind.
An emblem used in protecting the lives of the dedicated Rangers who defended the park against its greatest threat; militant rebel groups and poachers.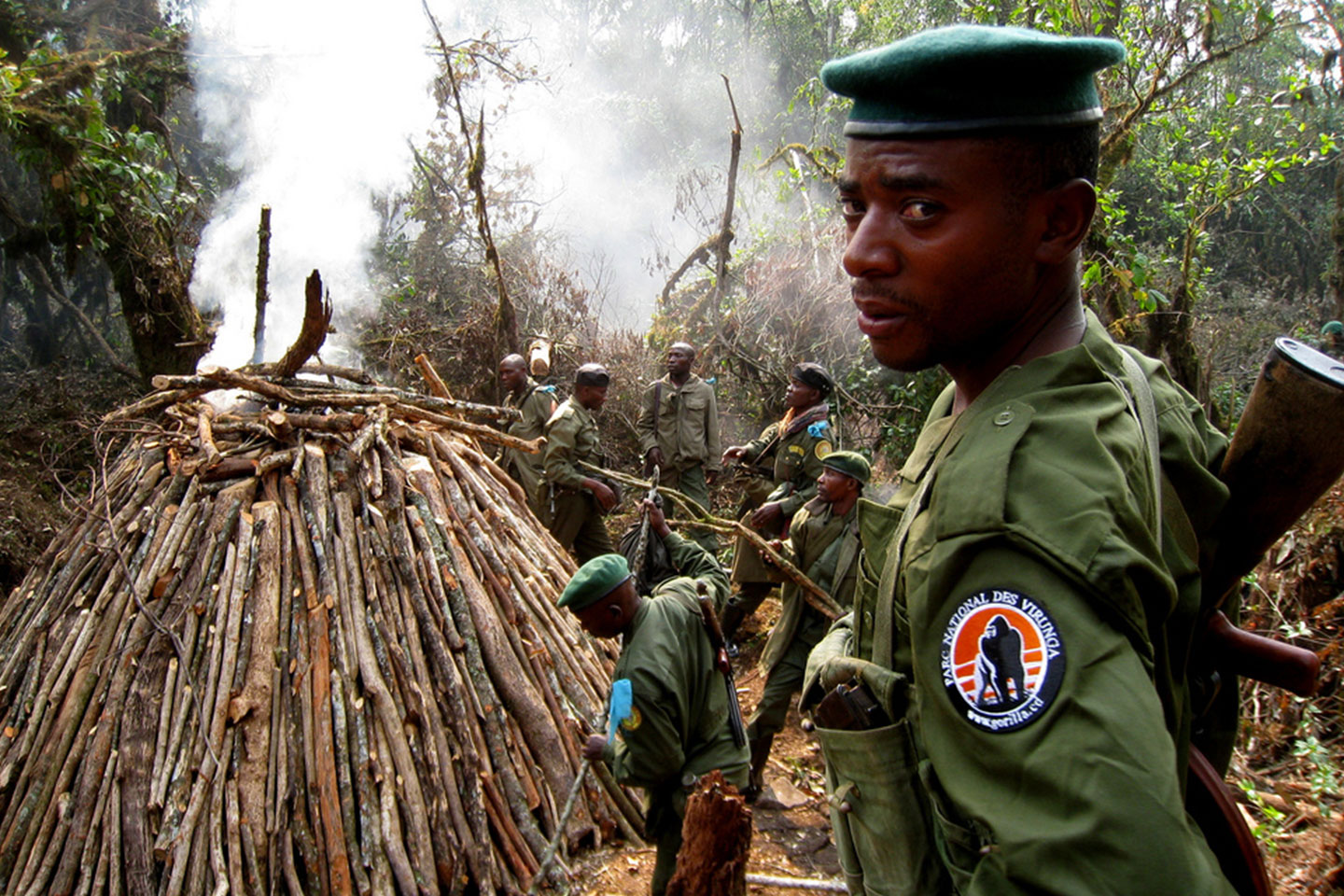 The Big Idea:
We created an iconic mountain gorilla logo what identifies these magnificent denizens of the jungle at a glance. The only thing visually separating the perpetrators from the protectors are the uniforms and support vehicles so we created a bold orange and black logo that is easy to identify in the bush.
Creating a cohesive brand identity helps people to recognize the park and links it with its most famous inhabitants. This makes fund-raising easier and helps to highlight the plight of the gorillas and those who work so hard to protect them.
Implementation:
We are honored to have played a part in aiding the efforts of these selfless heroes who give their lives to save the last of the mountain gorillas. With their sacrifice, the park is once more a safe place not only for the gorillas, but for visitors too. Up-close gorilla treks and volcano tours are some of the once-in-a-lifetime experiences this amazing natural wonderland offers.
Supporters within the park and around the world applaud the actions of the Virunga Rangers, and jib strategic is grateful to have been a very small part of this. Now Virunga is prepared to welcome the world, and are using their tourist revenue to better protect the park's very special inhabitants.