The Brief:
IMTBIKE is the leading motorcycle tour operator in Spain, Portugal, Morocco, Europe, and the Mediterranean. They approached jib for a brand refresh and asked us to take their web presence to the next level.

The Big Idea:
Like sailing a boat in the Caribbean, cage diving with sharks or reaching the Everest basecamp, an extended bike tour is one of those things people dream about doing, but never get around to.
We needed to show prospective clients just how easy it was with IMTBIKE. Everything is booked, organized and done for you. All you have to do is show up and hit the road.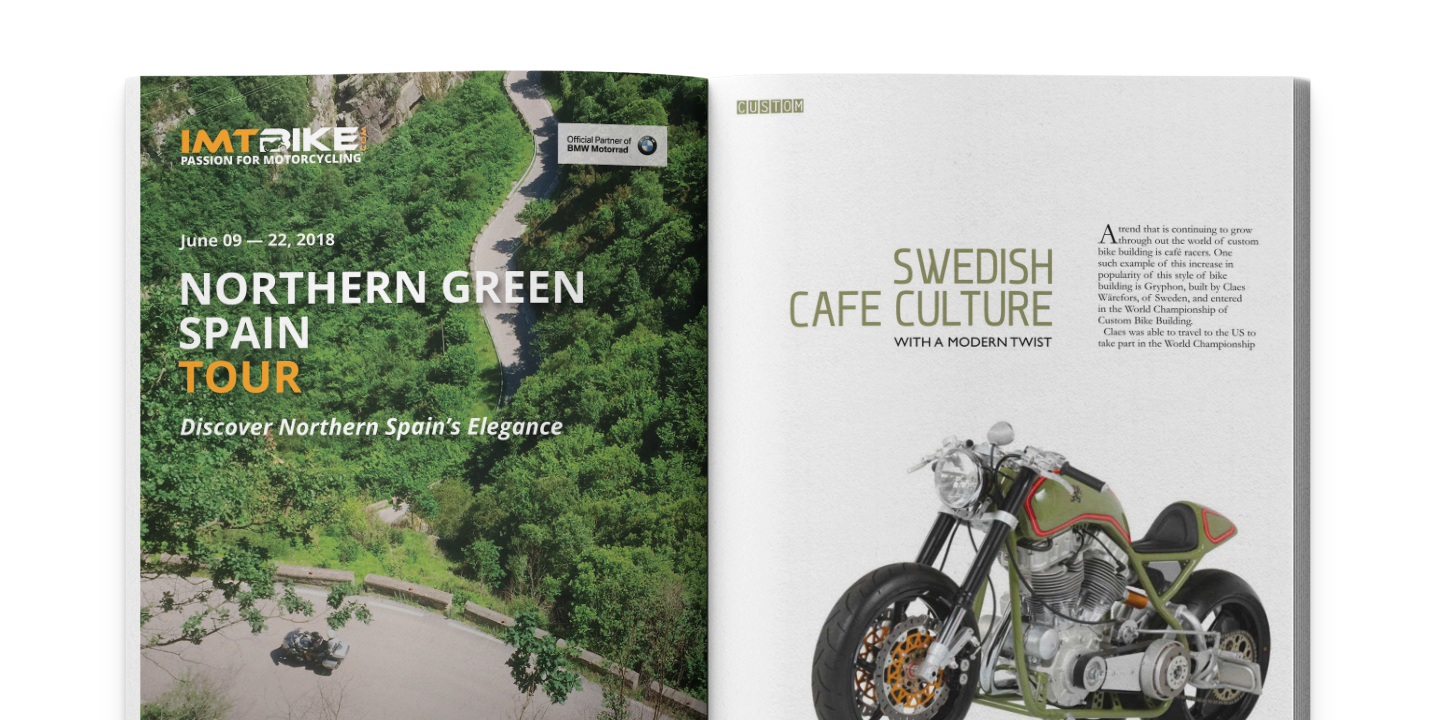 Implementation:
We started with a website redesign that included a Spanish site for local customers and a multi-lingual site for global traffic which includes German, English, Spanish and Portuguese. We focused on improving the conversion rate and SEO, moving the IMTBIKE site to the first page of Google for all of their keywords
Now clients can see maps of the routes, itineraries of every tour and all the services. The bike rental options are all displayed on the interactive bookings page.
We created and implemented a content marketing strategy that included a blog, email marketing, and social media to increase retention and conversion with regular offers and updates on tours.
On social platforms, we focused on inspiration, sharing pictures of breathtaking scenery and videos of the windiest roads in Europe—every biker's dream! We provided graphics and videos for social platforms and encouraged bikers to share their experiences and linked their rave reviews to the website.
We refreshed the online booking solutions and the IMTBIKE rewards program that boosted return customer numbers. The interactive calendar makes it so easy to find a tour that suits you and allows you to book all on the same page.
IMTBIKE has been a valued client for six years now and we manage their portfolio on a monthly basis—some of our staff regularly enjoy their bike tours too!