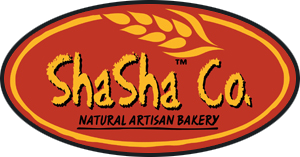 ShaSha Bread Co launches healthy snacks that are organic and embody the latest raw food technology in one of the most nutritious re-sealable packages. ShaSha created an ideal in-between-meal snack for busy people on the go. Shasha's Buckwheat snacks come in two mouth-watering flavours and are high in fiber and include the following properties:
Wheat Free & Gluten Free
Contains Inulin
Prebiotic and Probiotic
Vegan
Raw
Peanut Free
Promotes digestive health
Supports the immune system
High Source of Fiber
Our favourite is the cinnamon & ginger flavour. These are very unique products and have become a staple in the office at jib. You can order them online at shashabread.com.