FIORIO is a chain of high-end salons throughout Toronto. They've offered premium beauty services since 1976. In addition to their salons, they run a hair styling college and also sell a variety of hair care products to consumers and industry professionals.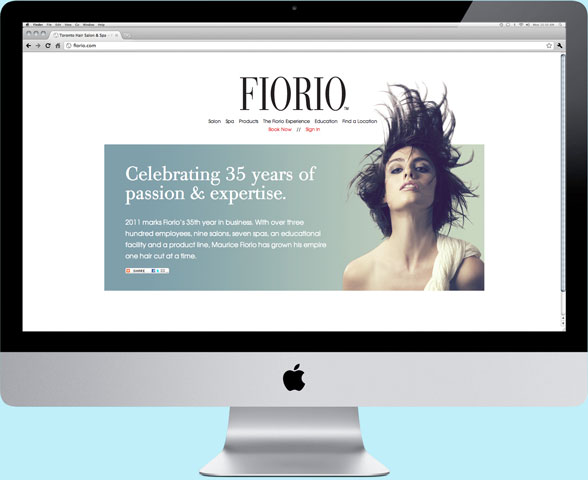 Maurice – the founder – and the FIORIO team were unsatisfied with their previous website. It was flat and lifeless (much like bad hair). They came to jib for fresh creative. They wanted to give visitors of the site a sleek, fashion-forward, high-end salon experience.
We were inspired primarily by fashion magazine mastheads. Proper contrast and size relationships turned a once directionless mess into a functioning site that's on-brand and easy to navigate.
To view the FIORIO site live, click here.