Do you care about the planet and climate change? Would you save the lives of small fuzzy creatures the world over? Of course you would! Most of us want to live healthier lives, free from chemical additives and antibiotic-infused meat, but it can be hard to find ways to live green if you are in an urban space or just don't have a lot of free time or money. Well, not any more! You don't have to spend money, do without or be a hippie and own a goat to be green. Greenmoxie's Practical Fun Guide to Living Sustainably is a tome jam-packed with wonderful ideas, DIYs, tips and tricks to make your life leaner, greener and healthier.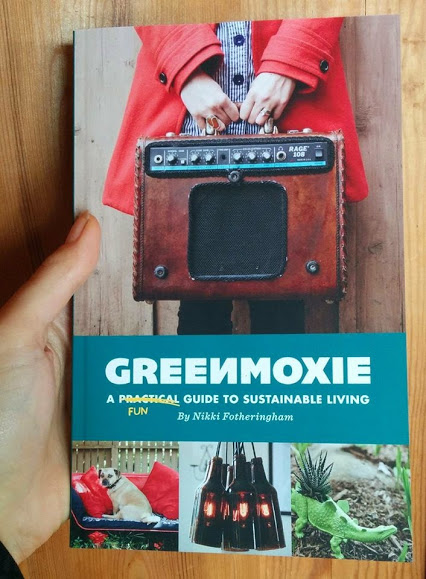 This green living guide has something for every room in your home and every member of the family. From making your own furniture and cleaning products, to tips on how to save energy and winterize your castle, we've got you covered! Creating a healthy environment to live in doesn't have to cost a fortune. Instead of spending money on expensive eco-friendly cleaning products, just make your own from natural ingredients; you save money and they work just as well. You can upcycle older items to create funky new furniture, lamp shades and décor that is a true expression of you rather than a cookie-cutter item from Ikea.
There are fun crafts for kids and DIY toys so they can design, build and play with toys from upcycled items. You can also get them outdoors with our garden guide which has tips on really green gardening with no chemicals or fertilizers. Soon you will be living in a healthy home and saving tons of money by doing everything yourself. It's much easier than you think!
This book makes a super gift, and if you order soon, you can have it in time for the festive season. For the sake of the environment, your health and small fuzzy animals everywhere, let's all live a little greener in 2015.